Australian Christopher Anderson was ordered to pay AU$ 130,000 (about R$ 450,000) to Rockstar Games and Take-Two Interactive for their involvement in the creation of cheats in the game GTA 5🇧🇷 The whole process lasted about four years and even involved a search and seizure of the accused's residence.
Both companies filed the lawsuit in 2018 in Australia. The targets were several people involved in the "Infamous" cheat, which allows you to unlock various skills in the game. However, with the exception of Anderson, no other names were released.
One of the main points of the case was the argument that the defendants would have infringed copyright by copying substantial parts of the title. Furthermore, it allowed cheaters to reproduce it without Take-Two Interactive's consent.
After almost four years, both accused and prosecution reached an agreement to set the payment in the amount of AU$ 130,000. Judge Nicholas Justice established that the amount must be paid within 30 days.
This is yet another example that the games industry has decided to go directly to the root of the problem when it comes to cheating in their titles. Instead of simply banning players, several companies have started to sue people who develop cheats.
However, the use of this type of trick is not enough to file a lawsuit. Therefore, companies focus on copyright infringement, as users need to change game codes to make changes that release cheats.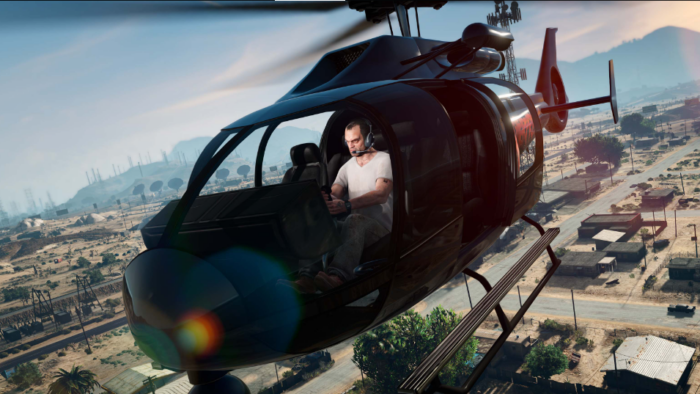 Case even had search and seizure
Something unusual in this type of lawsuit ended up happening during the process. Australia's federal court has passed several enforcement orders to pursue the investigation further. In this way, officers were able to carry out search and seizure activities on properties to acquire evidence such as computers and documents.
The main accused, Christopher Anderson, also had objects such as a notebook, iPad and iPhone removed from his residence as part of the investigation.
Furthermore, the court decided to bar the defendants from participating in any activity related to cheating in games. It's also worth pointing out that the defendants must do whatever is necessary to render the "Infamous" mod permanently inoperable.
Cheating is common in games
Companies that develop and publish games, especially those with online gaming, suffer from an incessant hunt for cheaters.
Making use of modifications to gain advantages such as automatic aiming or perception of the positioning of opponents on the map is common in several works. Players do this to secure easy wins, but there are those who use mods to gain prominence on platforms like Twitch or YouTube.
The main way companies use to inhibit these actions is to ban users. For example, in January 2022, the PUBG Corporation announced that it had banned 60,000 accounts due to cheats🇧🇷
Another brand that insists on fighting the smart guys is Activision. Only in the first half of 2021, more than 500 thousand players were banned from Call of Duty: Warzone🇧🇷
Maybe going after the root of the problem can be a more efficient solution.
With information: TorrentFreak🇧🇷
https://tecnoblog.net/noticias/2022/12/21/criador-de-cheats-de-gta-5-e-condenado-a-pagar-r-450-mil-para-a-rockstar/