A new venture in the life simulator game series is in development. Publisher EA and developer Maxis announced that they are working on The Sims 5, even though the game doesn't officially have that name. Still in a very early stage of production, the title promises to focus on the ease of working cooperatively and sharing player creations.
called The Sims: Project Rene, the game was featured during the "Behind The Sims Summit" live stream. The tentative name came from expressions like "renewal" and "rebirth", giving a tone of a reboot that the franchise so badly needs.
Even with little information so far, the game will offer new alternatives for multiplayer gameplay, both in Live and Build mode. The few images released show the upload of content in the Sims gallery, in addition to customization in decorative items.
However, what caught my attention the most was the crossplay demonstration, with a user working on their cell phone and PC simultaneously. This is an important step towards increasing the community and ensuring even more life for the title.
It is still too early to judge any aspect of the Project Rene, but it's exciting that a new game in the series is in development. please note that the Sims 4 was released in 2014 but has become a free game in october 2022.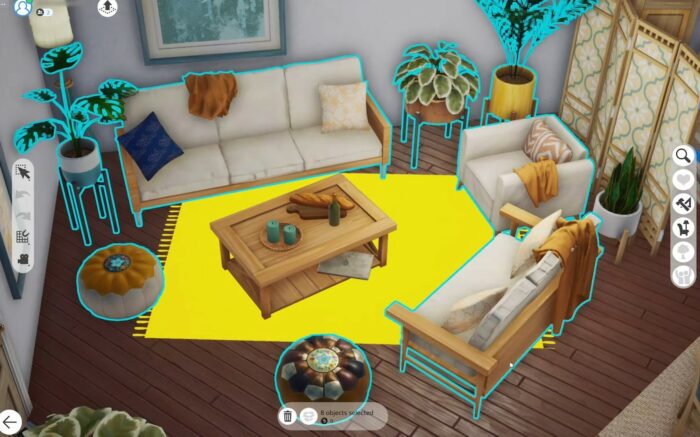 Project Rene is not The Sims 5… yet
During the live stream, Lyndsay Pearson, the franchise's vice president of creative, described the announcement as the "beginning of a journey for the next few years." However, the nomenclatureThe Sims 5", was never mentioned in the presentation.
That doesn't mean that the Project Rene will never become the fifth title in the main series. Projects start with a specific name that represents the intention of the producer team, but over time, they take shape to what ends up in stores.
Developer Free Radical, for example, worked for years on a project called "Halo Killer", which was eventually renamed from haze. This PS3 game has never seen the success of Microsoft's franchise.
The Nintendo Wii is another example of this. Its initial name was "Evolution", as it focused on the idea of ​​causing an evolution in the gaming industry.
In other words, the project starts as an idea, but soon follows a path more conducive to the needs and interests of the company. The same must happen with The Sims 5… oops… I mean, Project Rene.
With information: gameranx.
https://tecnoblog.net/noticias/2022/10/18/project-rene-pode-ser-the-sims-5-ea-planeja-um-renascimento-da-franquia/