Brazilians have one more digital bank to call their own. THE Motorola presented, this Monday (5), the Dimo, a solution that offers a digital account integrated to the cell phone and free of charge. The novelty came up with options to make Pix, pay slips and carry out other financial transactions via smartphone.
Dimo was developed by Jazz Tech, with its Banking as a Service platform, alongside Banco Arbi. In a statement, Motorola said that the solution guarantees traditional banking services and other differentials.
This is the case of native integration with the cell phone. On brand cell phones, users only need to turn the wrist to access the camera and read a QR Code, for example. Afterwards, just complete the transaction to make a payment or transfer via Pix.
More news is yet to come, such as special conditions to buy Motorola products. But Dimo ​​also brings what is expected in every bank, such as the option to make a Pix and withdraw it through Banco24Horas.
Other transfer modalities, including TED and payment via slips, are available.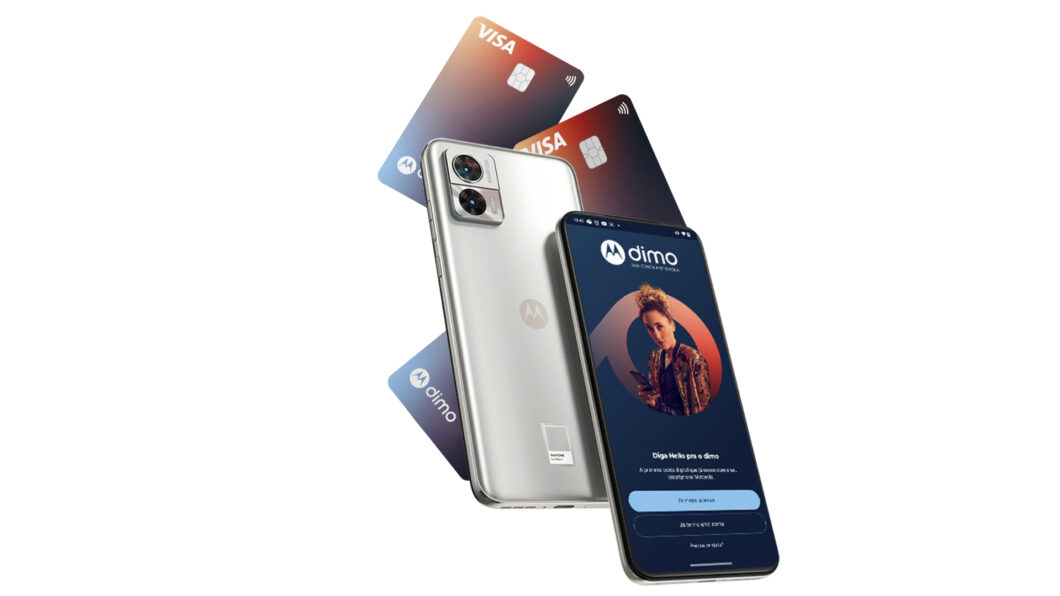 Motorola's Dimo ​​Offers Visa Debit Card
To use the account, customers receive a Visa debit card. This card can be linked directly to the Google wallet, which allows you to make NFC payments on compatible smartphones.
"Payments with Google Pay, made with the Dimo ​​card, also guarantee exclusive cashbacks on purchases made by approximation with the NFC technology of your Motorola", they informed. "Just register the Dimo ​​card in Google Wallet and start using it."
Customers of the digital bank benefit from the Vai de Visa program and can support social causes through Visa Causas.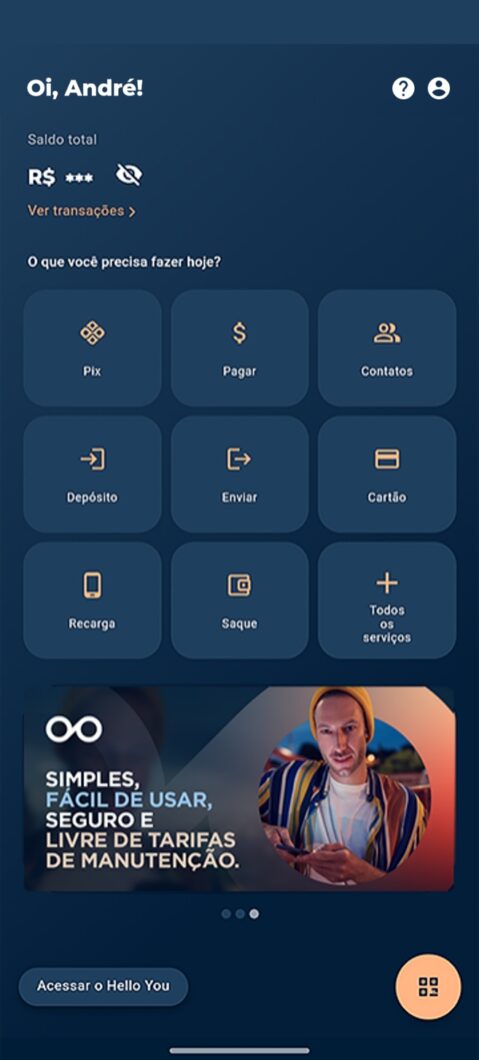 Digital account is being released to users
Despite the launch, not all users can use the service at this time.
Motorola reported that Dimo ​​is being made available to the brand's cell phones "in stages", starting with models with Android 10 or higher.
"The release will be carried out gradually to ensure the best experience for its customers and constant improvement of the service", they explained.
Meanwhile, those who have access can now create their account. To do this, just look for the service icon in the apps menu or in Hello You.
It should be noted that the digital account has no maintenance fees.
But Motorola is not the first manufacturer to offer a banking service in Brazil. In 2021, Samsung launched the Samsung Itaucard, a credit card that offers benefits to users of the manufacturer's products. Among them is the payment in up to 24 installments in the brand's virtual store.
https://tecnoblog.net/noticias/2022/12/05/ate-a-motorola-lancou-uma-conta-digital-mas-essa-e-integrada-ao-celular/