October has just started, but a lot has already happened. If you couldn't stay on top of everything that happened in the last few days, this is your place! Learn to protect your banking apps, see where in the world the port USB-C became standard for cell phones and other highlights of the TB community between October 1st and 7th.
How to make banking apps more secure?
After stealing a cell phone, criminals have also taken the opportunity to clean up the banking applications installed on the phone. As a result, many users are looking for ways to protect themselves, as is the case with jose.antonio who opened a topic on the subject in the Community.
"Good afternoon people! I would like to know ways to maximize the security of my banking and digital wallet apps. I currently use Picpay and Bradesco, however, even with biometrics activated, I don't think something is 100% safe in case of theft or theft, as the criminal can request a password change by email and I believe I can easily enter the bills. Could you share some tips for me to improve my security here?."
For those who have a Samsung cell phone, many people recommended using the Secure Folder that stores the apps privately on the device.
The reader ivanilton brought other tips that can help who is an Apple user too:
"I recommend removing the biometrics and leaving it for use only with a password, creating a specific email for the banking system and not using an application, Gmail can avoid it as much as possible, since the Gmail application does not have access blocking."
What Ivanilton said makes sense, for example, if someone takes your cell phone unlocked – which has happened in most cases of theft. Without having to put a fingerprint already registered, it is easy to register a new one to access banking apps and even open your email.
Another recommendation that can be very useful is to log out of sensitive apps. see what crmuniz said: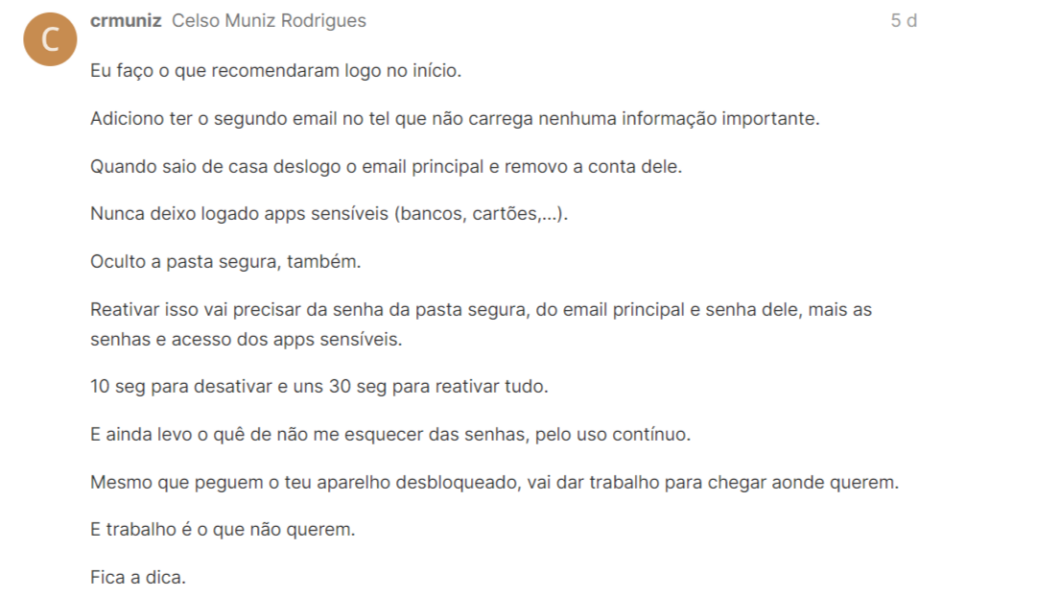 Do you protect yourself in some other way? Share with our Community.
Other topics that resonated in the Community
Catch up on other interesting discussions we had during the week. Access the links below and leave your opinion.
In addition to the issues raised in the TB Community, our team investigated and produced a lot of cool stuff. Take a look at the topics that resonated the most this week.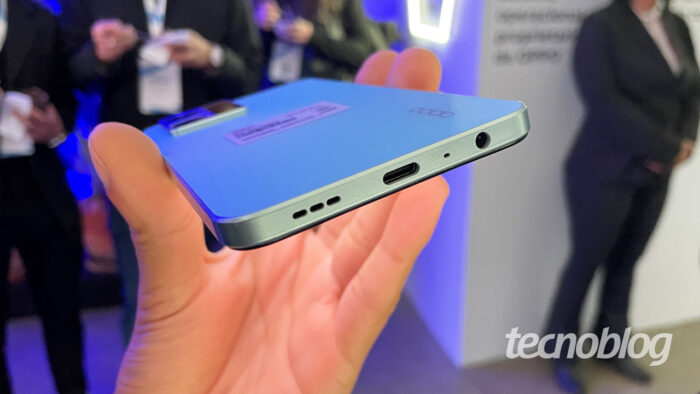 The 5 best discussions about APK Games agendas
By the end of 2024, the USB-C should be the standard charging port of cell phones and other mobile devices in 27 European Union countries. Not even Apple escaped the decision and, despite criticize the proposalthere are rumors that the company of Steve Jobs is already testing iPhones with USB-C connection. Is that you? Would you like the standard to be adopted here in Brazil as well?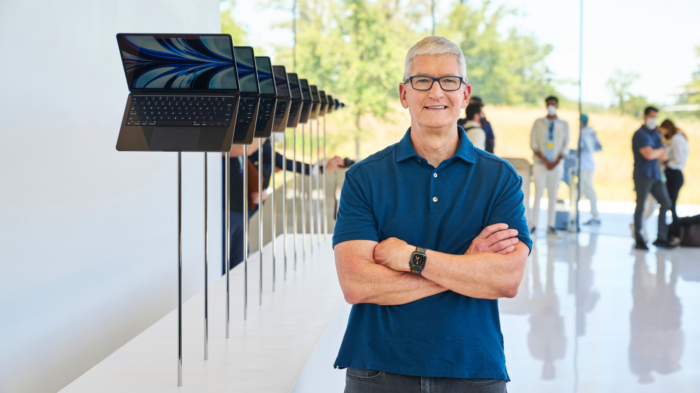 The Metaverse may have won over many companies, but it still hasn't won the favor of Tim Cook, Apple's CEO. In addition to thinking that people still don't understand how the environment works, he believes that technologies like this should be used in specific cases. "[A realidade virtual] it's something you can really dive into. And that can be used in a positive way. But I don't think you want to live life that way. VR is for set periods, but it's not a way to communicate well."
What's up? Do you agree with him? tell me there topic!
Our weekly summary ends here. Don't forget to follow the technoblog and participate in discussions at the Community to stay up to date with all the news. To the next!
https://tecnoblog.net/noticias/2022/10/08/como-deixar-os-apps-bancarios-mais-seguros-as-discussoes-na-comunidade-do-tb/