Since its original launch in 2010, the iPad had several models that are divided into four lines: original, Air, mini and Pro. Some of the older ones can no longer be updated to newer versions of iPadOS, but not all. Stay with me to find out which Apple tablets can receive the new version of the operating system and how to update.
Necessary time: 10 minutes.
Make sure your iPad has enough space to download the update files, as the packages can be huge (version updates are often several GB). If so, make a backup of your data before removing it. Before you start, it's also important to connect your iPad to the internet (Wi-Fi or mobile networks) and to an outlet so that it doesn't turn off in the middle of the process.
Go to "Settings"

On your iPad, search for "Settings" and tap it to open;
Now, just wait for the installation process to finish.
Older iPad models that no longer update
As usual, some iPad models are no longer compatible with the latest iOS version, and have received updates to a certain extent.
The following is the list of iPad models that can no longer be updated and which iOS version they parked on:
iPad (original) – iOS 5.1.1;
iPad 2 – iOS 9.3.5;
iPad (3rd generation) – iOS 9.3.5;
iPad (4th generation) – iOS 9.3.5;
iPad mini (original) – iOS 9.3.5;
iPad Air (original) – iOS 12.5.5;
iPad mini 2 – iOS 12.5.5;
iPad mini 3 – iOS 12.5.5.
Other iPad models can be upgraded to newer versions of iPadOS. As for the ones described above, they can still receive updates to the limit iOS version if they're running an older one, but they won't go beyond that.
How do I know my iPad model?
If you no longer have your iPad case, don't worry. Every Apple tablet has an identification code on its back that refers to a model of the brand. After taking notes, you will be able to identify the line and generation of your iPad.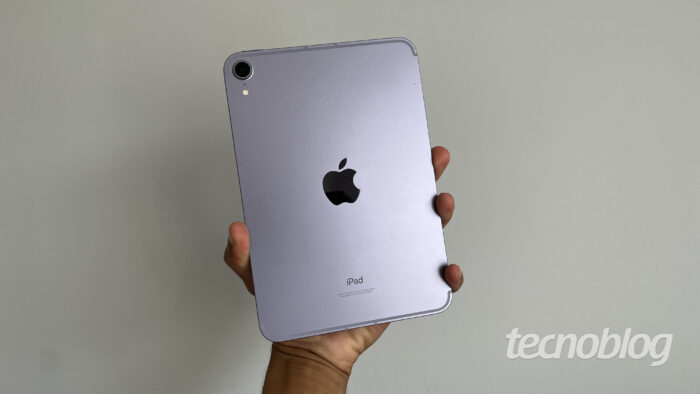 How to Update an Old iPad
The method to update an old iPad, as long as updates are available for it, is the same for current models, or for iPhones.
Go to Settings > General > Software Update.
After clicking on the version available for your iPad, the operating system installation should begin.
If your device model is compatible with the updates made available by Apple, but you are still unable to complete the update process, check the next topics.
Using another internet network for update
In this alternative, the path to find the available update is the same as shown above. However, you will have to change a part of the process if one of these error messages appears on your iPad:
Unable to fetch updates. An error occurred while fetching a software update;
Unable to install the update. Software update requires connection to a network.
In such cases, Apple advises you to restart your device and start the update again. If the error persists, you must change the network. If it still doesn't work, remove the latest version of the system installed on your phone.
Removing the last update
If the instructions above don't work, remove the latest version installed on your iPad:
Find the update in your device's storage
Go to "Settings", select "General" and then tap on "iPad Storage". In the list of apps, look for the latest version installed on your iPad and click on it;
If you can't find the update in the list of apps and the error persists, update your iPad from Mac by following the topic below.
by Mac
The computer process is quite simple. To get started, connect your iPad to your computer — if necessary, click "Trust this computer" to continue. Then follow the steps below:
Locate the device to be updated
Open the finder and, after finding your iPad, click on it;
look for updates
On the "General" tab, select "Check for Update";
Update the iPad
Tap "Download and Update" and wait for the process to finish.
If there are any errors, restart your computer and check that the connector cable between your iPad and Mac is in good condition. If the error persists, also restart the tablet or contact Apple.
Can I install new apps on my old iPad?
You can, but with caveats: it all depends on how each developer treats their app.
Generally speaking, App Store apps have multiple hosted versions, some specifically compatible with devices that are no longer updated, so they can stay useful longer.
Others, however, prefer to limit their software to newer versions of iOS, and stop working on older, or unupgradable, iPads. Normally, you can't download new apps on old iPads if you've never downloaded them before, but there's a way around this.
If you have an iPhone or iPad with a newer version of iOS (preferably the current one), you can use it to download whatever apps you want on your old iPad. Then, using the same user account, just go to your downloaded apps history and install the same programs on the older iPad.
In most cases, the system will not let you run the newest application, but it will offer you an option to download the latest version compatible with your iPad model, because you have already purchased it from the App Store (valid for both free and paid apps) . Once that's done, just tap the "Download" button and that's it.
Can I enable iPadOS automatic updates?
By default, the auto-update function is already activated, so you don't need to do anything if you want to keep it that way. But if you prefer, you can also prevent downloads of new versions of iPadOS by going to "Software Update" in the "General" menu.
https://tecnoblog.net/responde/como-instalar-o-ipados-e-que-ipads-podem-atualizar/