Meta released this Wednesday (7) the 3D avatar feature for all WhatsApp users. Avatars, Meta's equivalent of iPhone memojis, are available in the stickers tab. After downloading the "package" of avatars, the user will be able to customize his own figurine.
Despite being a "kind" of memojis, the design of the 3D avatars is totally inspired by Horizon Worlds, Metaverse of Meta. However, the avatars still have no legs — a feature that was joked about in early Horizon Worlds.
3D Avatars is yet another way to express yourself
According to Meta's publication on its official website, 3D avatars are a "new way for the user to express himself". The novelty allows the user to have a great option for customization of the avatar — you can edit hair, clothes, accessories and face, in addition to the stickers presenting 36 "emotions and actions".
Despite turning into a sticker, the avatars are in their own section of WhatsApp. On Android, when clicking on the emojis button with the keyboard open, the option to select the avatars will be at the bottom of the screen, on the right side of the button that opens the sticker options. See the image.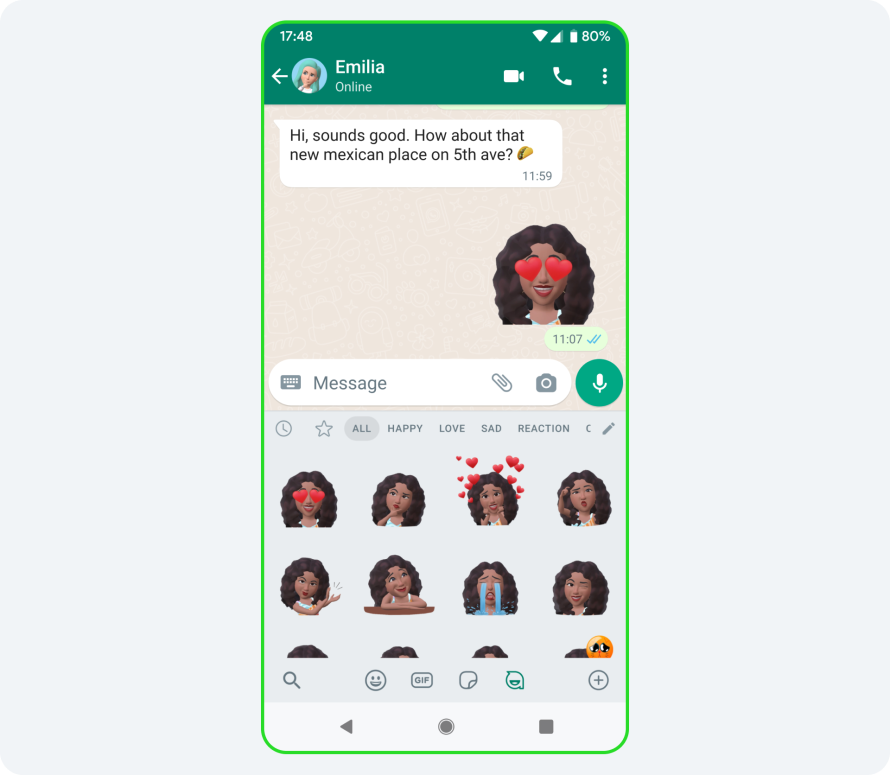 It was not shown where the avatars are on iOS. But if we take into account that this new resource is a sticker, it should be in the same place as the GIF and the traditional stickers.
3D avatars can be used as profile picture on WhatsApp. In the future, Meta will also release the option to use them in the Facebook and Instagram profile picture. The update has not been released to all users. Testing the novelty with an iOS and an Android, neither of them received the update.
However, avatars are not such a major upgrade. Probably you, or your friends, have already made your own stickers.
With information: Tech Crunch and Goal
https://tecnoblog.net/noticias/2022/12/07/whatsapp-lanca-avatares-3d-para-todos-os-usuarios/